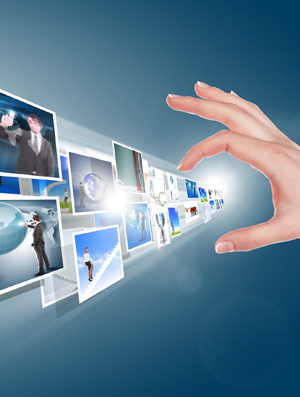 Why ColoAsia?
Data is the heart of any business. Its loss will not only severely effect cost of business but also result in loss of revenue. Today industry is wrestling with increased competition, new regulatory requirements, the inability to differentiate products, aging IT infrastructures, and the need to reduce expenses-business issues that are directly associated with implementing new technology.

Even if Information Technology (IT) is your core business, setting up of data center or computer room is an expensive proposition both in terms of money, time and deployment of human resources. Apart from the high capital costs, there are the high day-to-day management costs. Routinely adding new services or upgrading to the latest technology is also not feasible. In this scenario, it makes sense to outsource this service to a carrier-neutral data center. By outsourcing you can focus on business competencies rather than the distractions of day to day IT operations. Considering above ColoAsia is offering the following facilities in data centers.
Simple, fast, affordable, reliable and secured network and data connectivity
24/7 security control with physical, biometrics, CCTV and monitoring system
World class temperature supervision and fire management system
High uptime with uninterrupted power backup
Hassle free, on-demand data and collocation service
World-class infrastructures with robust processes for maximum effectiveness
Skilled and experienced dedicated support team
Expert deployment and maintenance support
Redundant network connectivity
Best in reliability, performance and value
24/7 monitoring system with CCTV
Easy connection to customers within shorten time
Match locations to business need
Data center design and plan according to need
Operational reliability
Modern and advance IP network
Least Latency
If hosting services are availed from ColoAsia, it would ensure a prompt site response, ultimately, minimizing the site latency factor. On the contrary, a server located in distant countries can cause...
Cost-Effective Services
Undoubtedly, if you are availing hosting services from ColoAsia, you have to pay as per the prevailing trends, whereas, employing services from other data centers or abroad demand high capital investment.
Perfect Timing
Time matters a lot in business. An instant technical support is required in the hour of business need. In such a scenario, contacting your service provider located abroad may entail unsatisfactory response..
Statutory Liability
We understand that the security of your business data and information is of utmost concern. Keeping in mind the safety of your crucial data, we offer redundant secured solutions to our valued clients...